Gisele Bündchen Gives $1M to Youth Shelter: 'Building a Solid Community for Children Is So Important'
https://people.com/style/gisele-bundchen-donates-million-dollars-childrens-shelter-miami/
The model's generous donation will go directly toward a new playground and youth programming
Gisele Bündchen is sharing her fortune with those in need.
On Tuesday, Lotus House, the nation's largest women's shelter in Miami's Overtown neighborhood, broke ground on their new Children's Village, a facility centered on the needs of the community's youth.
At the event, it was also announced that the supermodel would donate $1 million to fund a new playground along with programming within the Children's Village.
"Building a solid community for children is so important," the supermodel shared in a press release announcing the new shelter and her donation, "especially for those who are vulnerable and in need."
"Like everything in life, it takes a seed of an idea for something to grow, and I am honored to help Lotus House grow its impact with the creation of the Children's Village," she said.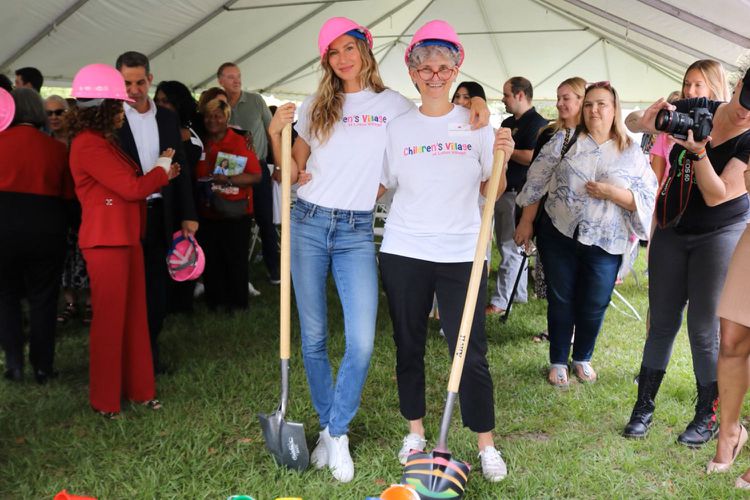 Bündchen then spoke specifically about why building the playground means so much to her. "Funding the playground for the Children's Village is important to me because the benefits of play include physical fitness, social interactions, cognitive development, self-confidence, and overall well-being. All these elements build a strong foundation for growth," she said.
The Lotus House opened in 2006 and has helped more than 10,000 women, children and youth, according to the organization.
Five years ago, the organization opened its state-of-the-art Lotus Village, which successfully sets guests up for post-shelter life. In fact, more than 80 percent of the shelter's guests successfully exit the shelter system following their time at Lotus Village.
Bündchen has been bringing positive vibes to all aspects of her life lately. She shared a candid video on Instagram last week, in which she could be seen smiling and riding a bicycle through a tropical setting to the tune of ADMT's cover of TRINIX and Rushawn's "Beautiful Day (Thank You for Sunshine)."
In the caption of her post, Bündchen wrote about life's tribulations, saying, "We all have our fair shares of trials. Every laugh, every fall, every experience, the good and the bad, everything is here to teach us something and help us grow."
"Nothing is permanent. So let's enjoy the good moments and learn from the bad ones," she continued. "Every day is a gift! ✨."
Bündchen then repeated her caption in Portuguese.