Miami makes $200K donation to the country's largest shelter for women and children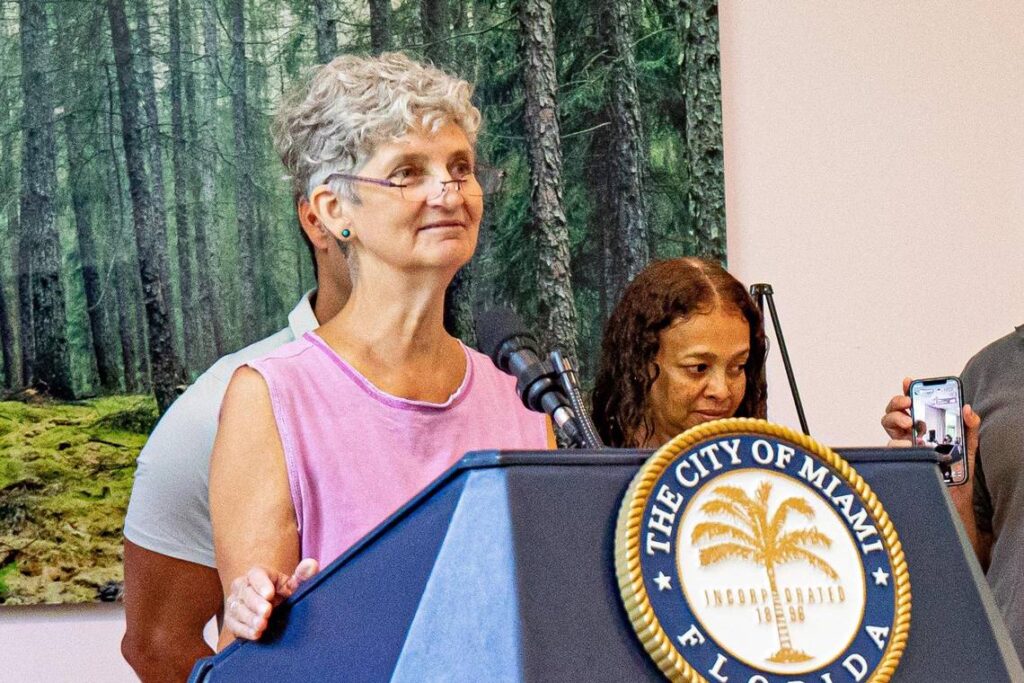 The city of Miami has donated $200,000 to Lotus Village, the nation's largest shelter dedicated to women and children, for job training programs. The money comes from a larger $3.1 million allocation of federal funds by the city government toward programs to help people experiencing homelessness, part of a plan promoted by Mayor Francis Suarez to reduce homelessness to "functional zero." Suarez announced the donation Tuesday in Overtown, where he and other officials were led on a tour of the shelter by Constance Collins, Lotus Village's founder and president. "This is our community. It shows love. It shows compassion. It shows we care about each other," Collins said during a press conference. "And at the end of the day, the greatness of a city is not measured by how high its buildings are. It is measured by how we treat those who have the least." Collins and her team have grown Lotus Village from 34 beds in a run-down apartment building to a five-story facility with 500 beds and a host of social services readily available on site for women and children with no place to go.
The announcement came days after the Miami-Dade Homeless Trust released the results of its twice-annual census, which suggested that the number of people experiencing homelessness may be on the rise. "It's more important than ever that we redouble our efforts," Suarez said, adding that the census count reinforces the need for the $3 million investment in an array of social programs. The mayor, whose political advisers have been floating the possibility of a Suarez presidential campaign based in part on his record in Miami, said he plans to hold several more press conferences to announce other donations. Suarez also acknowledged the recent controversy over the city's efforts to create several dozen "tiny homes" for the homeless on Virginia Key, an initiative that has been put on hold. Suarez said he worked with Commissioner Joe Carollo, who has advocated for more aggressive measures to remove homeless people from public areas, to push for the city to hold off on the project for at least six months. "Now we're putting this money to work," he said.
Read more at: https://www.miamiherald.com/news/local/community/miami-dade/downtown-miami/article265057314.html#storylink=cpy